If you are a woman who is a fan of accessories, you can check out the list below.
If you want your hair up tight and neat, you can try having this scrunchie made from recycled water bottles. It has various colors to choose from, or if you are inclined to have every color to go with your attire or workout gear, here is where you can pick hair ties. Because of its stretchy but not extremely tight quality, you can wear it with such ease, and feel pleased all day.
2. Burgundy Recycled Beanie
If you are a user of a beanie and someone who worries about the environment, you can have this beanie without any concern. It is of recycled and high-quality materials, so you are sure it is worth every penny. You can also wash it without it losing its shape.
What better way to keep those toes safe from cold and make them highly comfortable than to have socks you can use outdoors? Even if you are indoors and need enough socks to wear while lounging or when you go to bed, here are some socks you can set on your list. It is enough for a week's use, plus diverse colors available.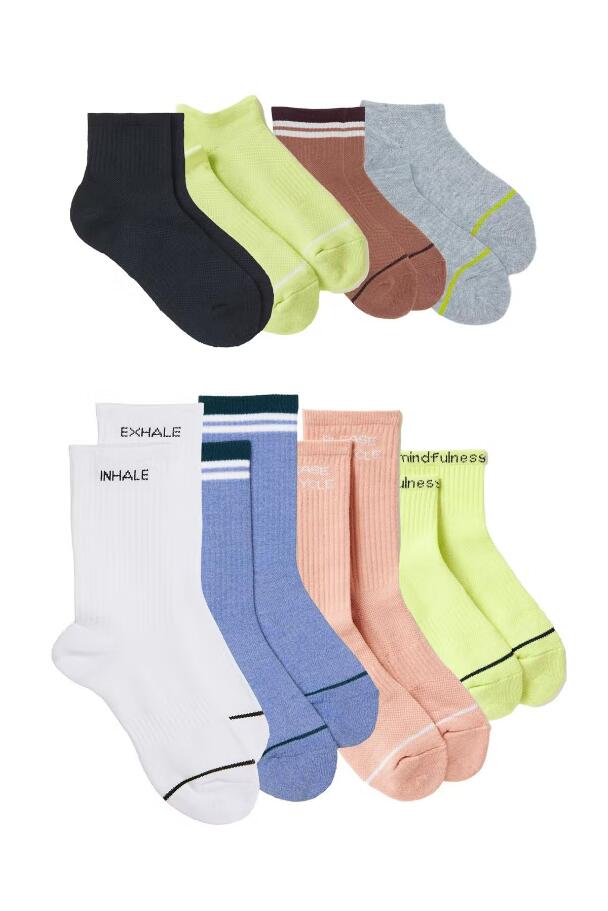 If you love wearing socks but don't want them to show, this is a sock to collect. Even though no-show socks have a way of moving or not staying in place, it is not what you need to worry about with these socks as it has a gel heel grip feature. It comes in seven colors and is from recycled plastic bottles.
5. Peach Flower Quarter Crew Sock
Socks made using recycled plastic bottles with all the comfort you need. It fits you perfectly with the help of a compressive stitch to further enhance circulation. It is also manufactured and made durable, so even with frequent washing, it can last for years.
A versatile slide-shoe you can use as it is also comfortable and lightweight. It is of scrap materials with a mix of old shoes and soy materials. Even if it is a slide shoe, it does not slip easily from your feet. Not just made of recyclable substances, but also free from harmful components.
7. Provence Please Recycle Tote Bag
It is such a nice feeling to bring all the essentials with you but not when you have a bag that cannot carry everything you require. Sometimes all you need is a durable bag, with many pockets and sufficient size to carry with you anywhere you go. This bag can do all of that. It is also of recyclable materials and is water resistant. There are several pockets if you want to bring your things but keep them separate.
8. Tangerine Smiley Crew Sock
These socks will keep you smiling for sure, not only with their color but also with how it is manufactured. Socks will help with your circulation while you wear them, and it is made from recyclable materials, making them worthy of the money you spend. It has all the comfort you need when wearing a sock outdoors.